The Hayward Fault Exposed!
Jim explains BIG motions. Looking down from the north side shows the contrast best between the 9,000 year old silt (left) and the 4,000 year old layers of silt (top right), gravel (middle right) and sand (bottom right). The dark staining is manganese.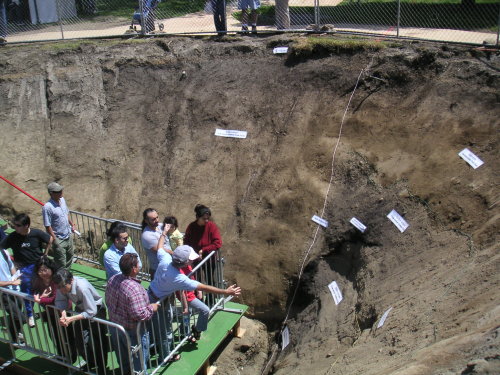 ---
Copyright © Akkana Peck.