Flume Trail Ride, 9/26/2004
See that trail waaaaaayy up on the mountain? Most of us saw that and just about turned around right there. Turns out that's the Tahoe Rim Trail; our trail went up the valley to the left. Whew!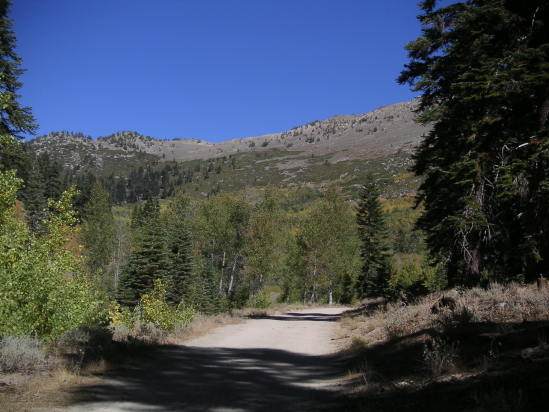 All photos are copyright Akkana Peck,
licensed under a Creative Commons Attribution-NonCommercial-ShareAlike 4.0 International License (CC-BY-NC-SA).
Please inquire if you're interested in commercial use.