Termite swarms at RSA, Oct 27 2010
Yes, I know it's tilted. I didn't want to step in the middle of the stream of termites and kill a zillion of them, so I guessed at camera angle.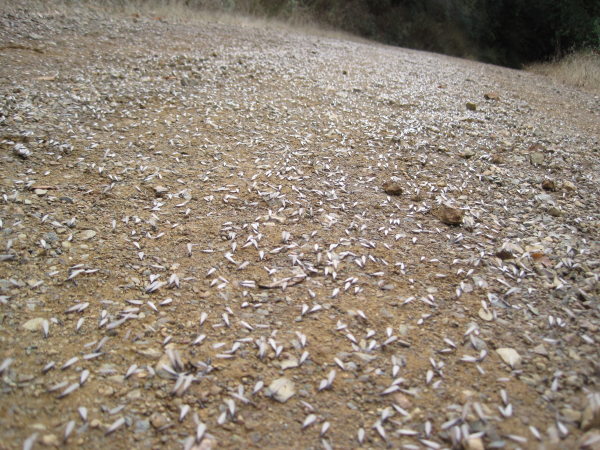 All photos are copyright Akkana Peck,
licensed under a Creative Commons Attribution-NonCommercial-ShareAlike 4.0 International License (CC-BY-NC-SA).
Please inquire if you're interested in commercial use.