Venus Transit, June 5 2012
First contact! I was shooting through an Orion 80mm semi-APO while I watched through another scope. Unfortunately it turned out the focuser on the 80mm didn't hold focus well with a camera attached to it.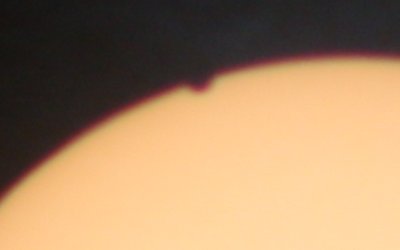 All photos are copyright Akkana Peck,
licensed under a Creative Commons Attribution-NonCommercial-ShareAlike 4.0 International License (CC-BY-NC-SA).
Please inquire if you're interested in commercial use.