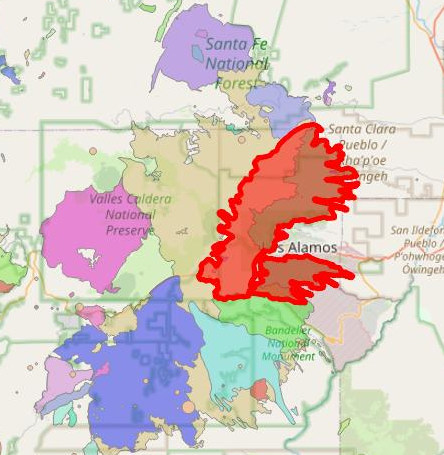 (A QGIS beginner's tutorial.)
For quite a while I've been wanting a map showing the perimeters of the big local fires. When walking through a burned area, I wonder, was this one from the Cerro Grande fire? Or Las Conchas? Or another fire?
Yesterday, inspired by Ryan Peek's #30DayMapChallenge toot on California Fire Perimeters, I decided to look for the data and load it in QGIS.
Also, I never did an entry for Day 3 of the #30DayMapChallenge, "Polygons", so this is it, not quite three weeks late.

[
12:34 Nov 23, 2023 More mapping | permalink to this entry |
]