Double Rainbows
A quick attempt at stitching in GIMP. Hugin couldn't handle it, alas, and it would take hours to get the exposures to match by hand in GIMP.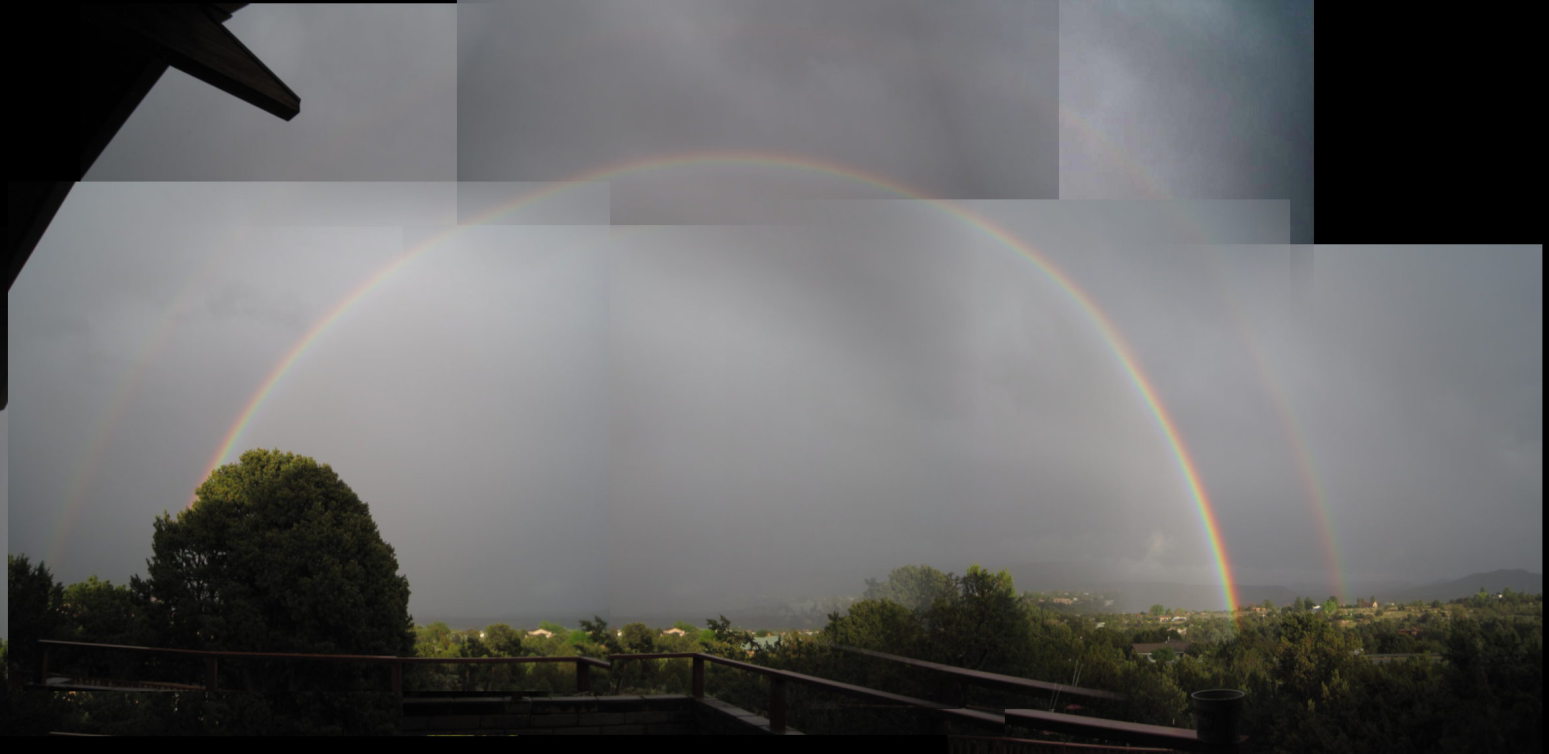 All photos are copyright Akkana Peck,
licensed under a Creative Commons Attribution-NonCommercial-ShareAlike 4.0 International License (CC-BY-NC-SA).
Please inquire if you're interested in commercial use.