Chaco Canyon
A sign near here said 'Pecked Basins'. We're not sure if they meant the large basin (which is about 7" in diameter) or the much smaller ones.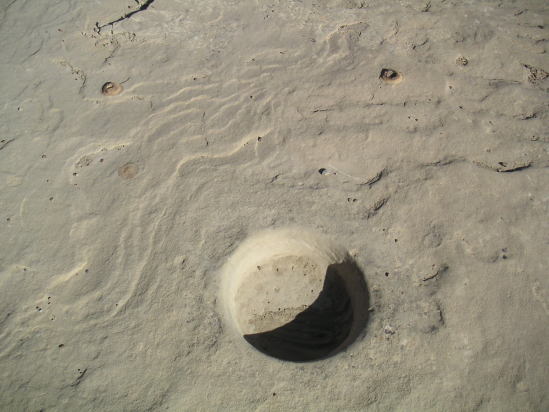 All photos are copyright Akkana Peck,
licensed under a Creative Commons Attribution-NonCommercial-ShareAlike 4.0 International License (CC-BY-NC-SA).
Please inquire if you're interested in commercial use.