"Ring of Fire" Annular Eclipse, May 2012, from Red Bluff, CA
You can get a pretty good image projecting through cheap binoculars. This should be enough to show Venus during the Venus transit on June 5.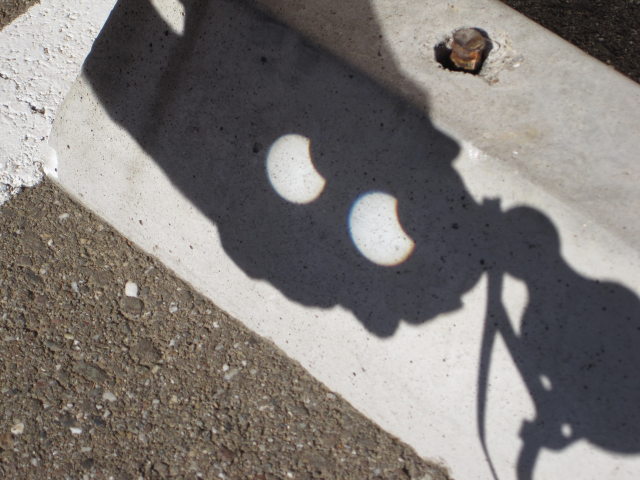 All photos are copyright Akkana Peck,
licensed under a Creative Commons Attribution-NonCommercial-ShareAlike 4.0 International License (CC-BY-NC-SA).
Please inquire if you're interested in commercial use.