"Ring of Fire" Annular Eclipse, May 2012, from Red Bluff, CA
Both bit sunspot groups swallowed. Now you can really see that raised crater wall area down near the south limb of the moon (bottom in photo).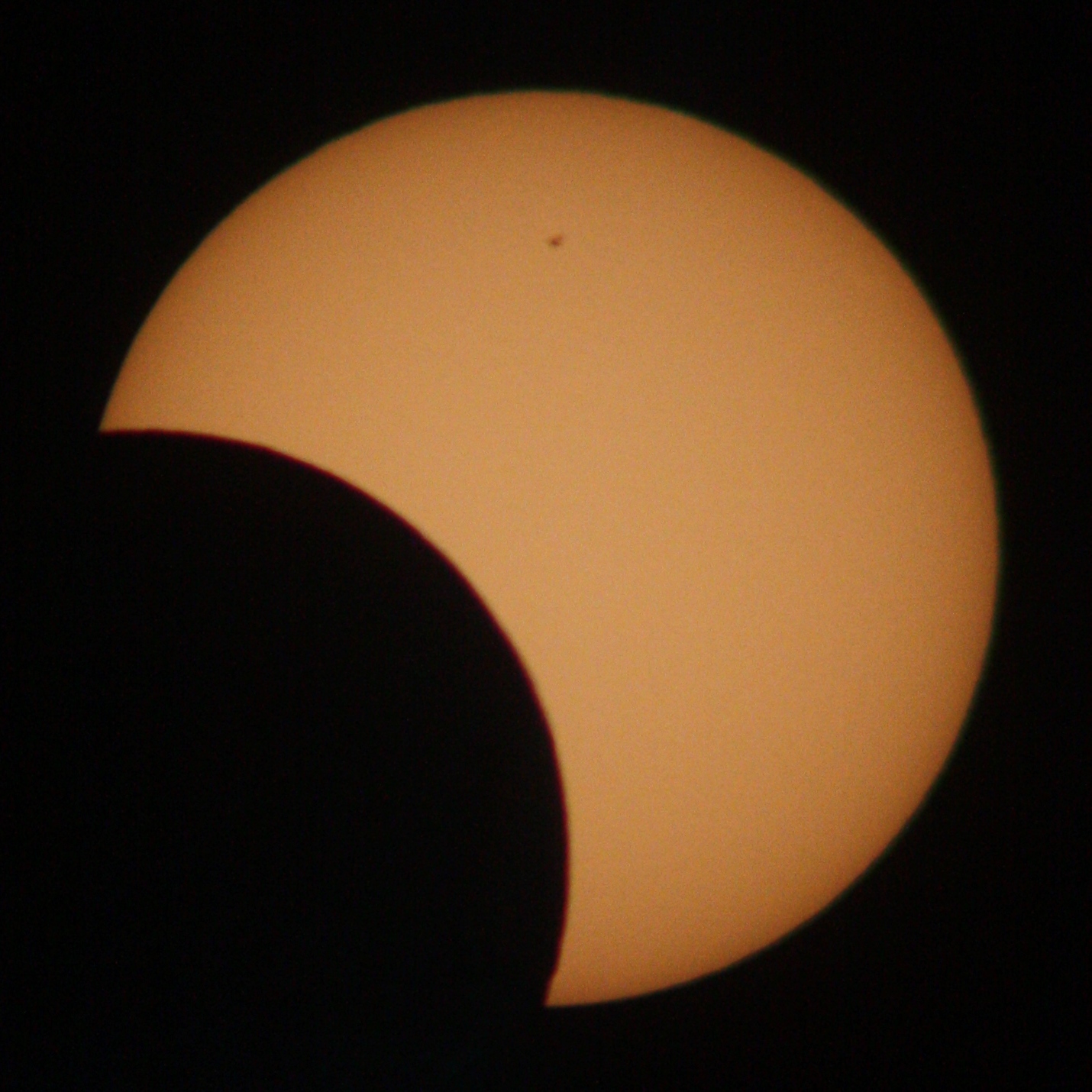 All photos are copyright Akkana Peck,
licensed under a Creative Commons Attribution-NonCommercial-ShareAlike 4.0 International License (CC-BY-NC-SA).
Please inquire if you're interested in commercial use.