"Ring of Fire" Annular Eclipse, May 2012, from Red Bluff, CA
Pseudo 'black drop effect' just before annularity sets in. Alas, the exposures on the two annular shots were way too high -- my camera is set to center-weighted metering, darnit, and I should have thought of that beforehand!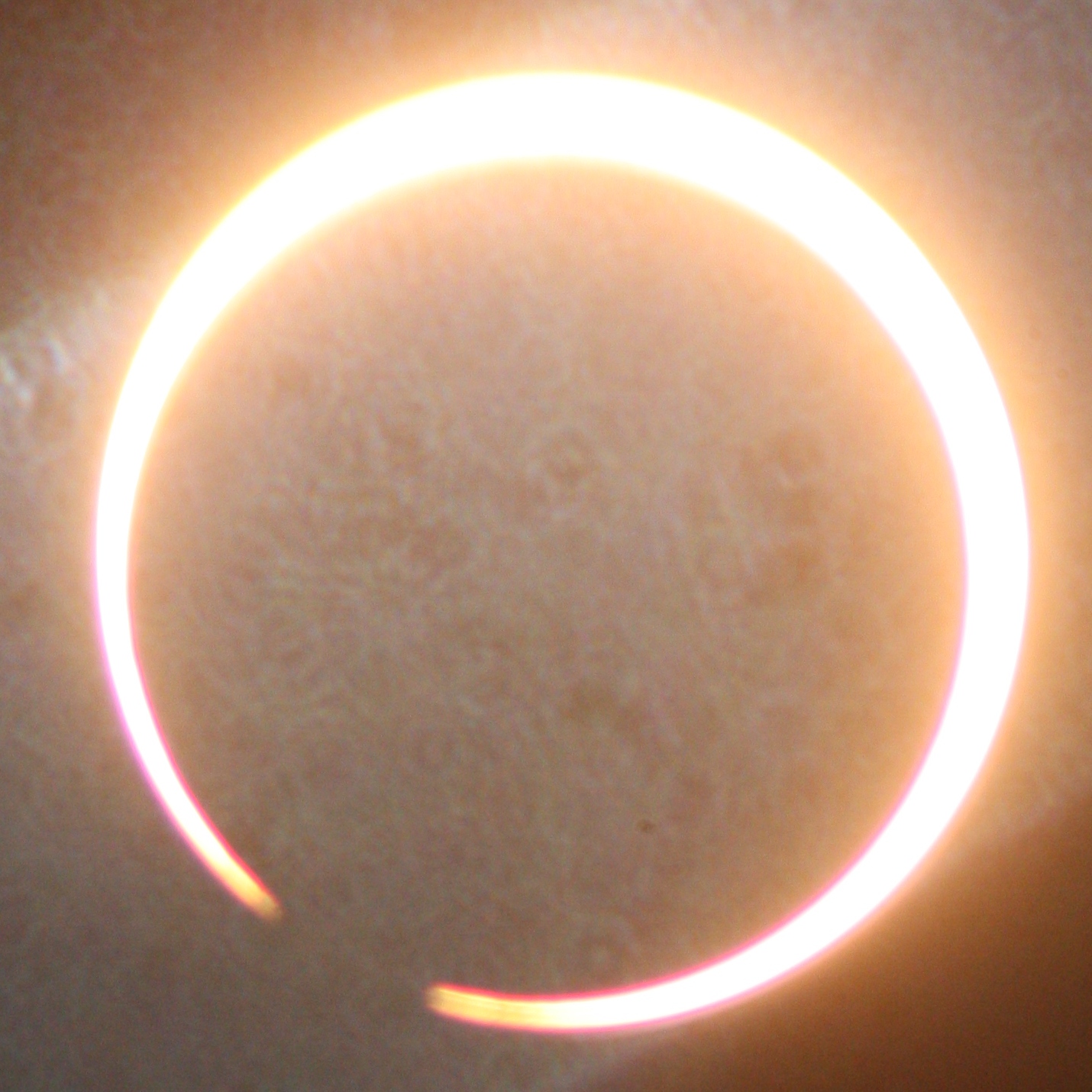 All photos are copyright Akkana Peck,
licensed under a Creative Commons Attribution-NonCommercial-ShareAlike 4.0 International License (CC-BY-NC-SA).
Please inquire if you're interested in commercial use.