"Ring of Fire" Annular Eclipse, May 2012, from Red Bluff, CA
I have no idea what all the funny texturing is in the dark areas of the overexposed annular shots. Dust on the projection eyepiece? Dust on the telescope objective or solar filter?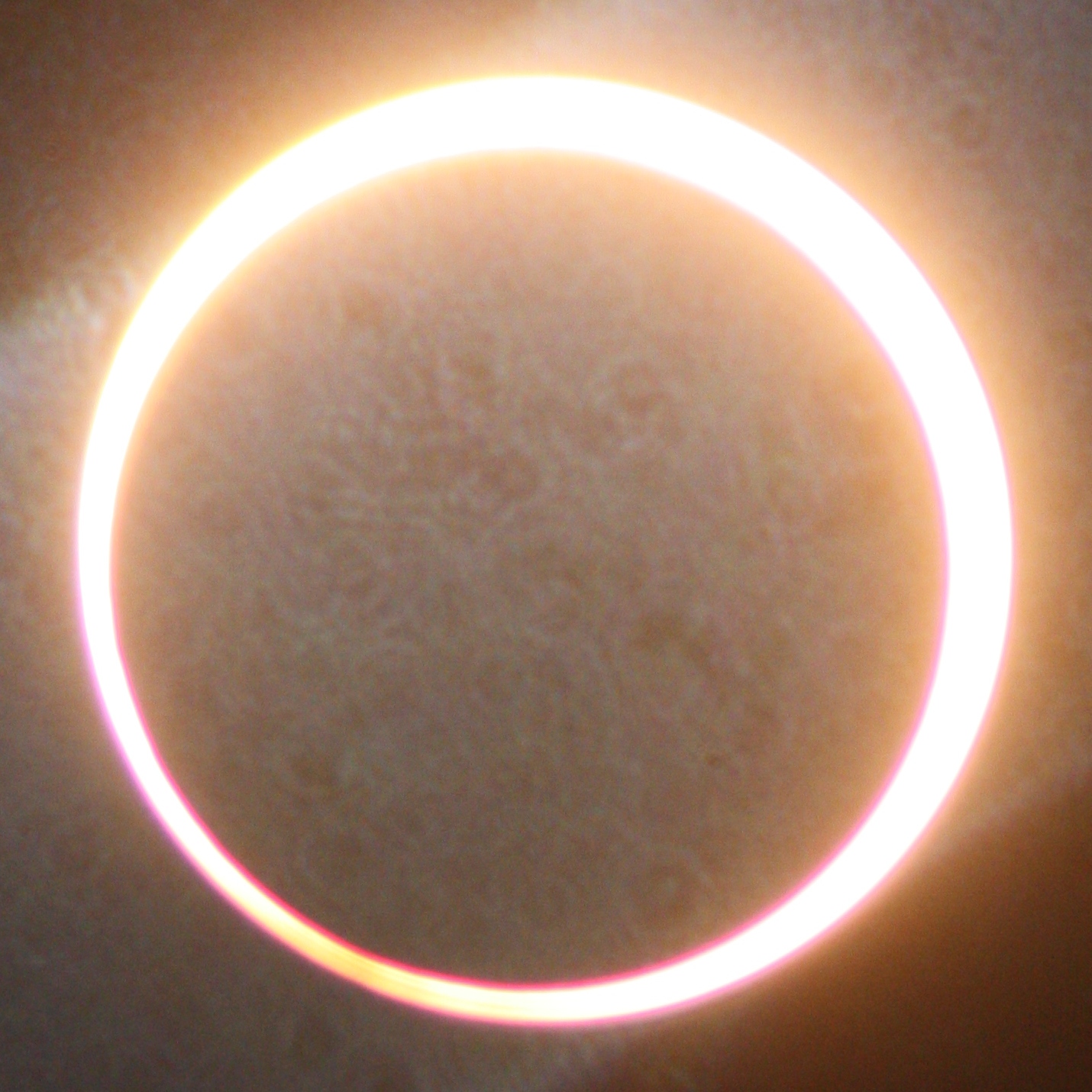 All photos are copyright Akkana Peck,
licensed under a Creative Commons Attribution-NonCommercial-ShareAlike 4.0 International License (CC-BY-NC-SA).
Please inquire if you're interested in commercial use.