Mule Canyon
I had been curious how much difference the afternoon light reflecting off the rock below would make to the colors in House on Fire, compared to the morning when the whole area was in shadow. Quite a lot, as it turns out.
Here's a comparison. On the left are the morning (10:10 am) and afternoon (1:30 pm) photos, scaled down but otherwise unretouched from how they came out of the camera. At right, I've played with contrast settings in GIMP to try to bring out the colors better, with different settings for the two photos.
The lesson: you can do a lot with contrast boosting, but it's better to have good light in the first place.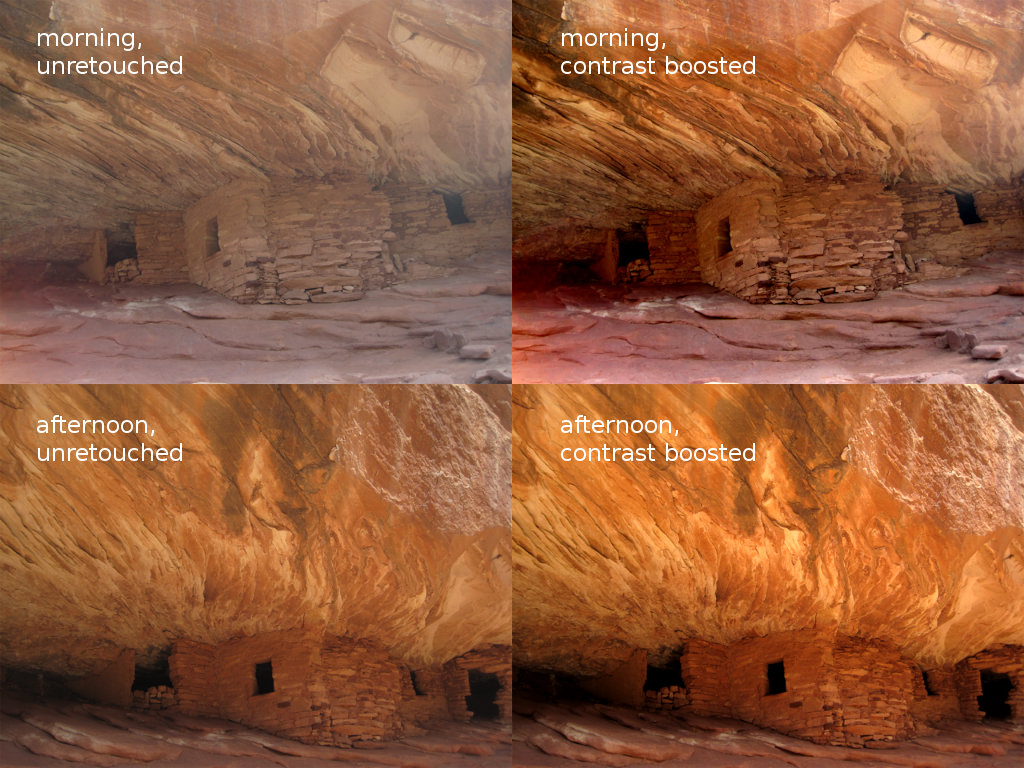 All photos are copyright Akkana Peck,
licensed under a Creative Commons Attribution-NonCommercial-ShareAlike 4.0 International License (CC-BY-NC-SA).
Please inquire if you're interested in commercial use.