Earthships (and a great sunset)
The entrance to the visitor's center, in a thicket of sunflowers. The round bits aren't holes; they're bottles used as part of the construction.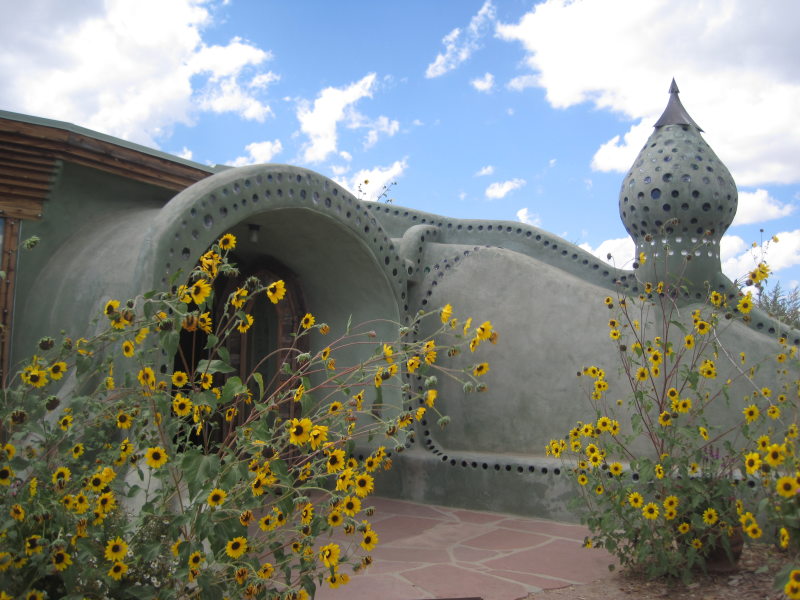 All photos are copyright Akkana Peck,
licensed under a Creative Commons Attribution-NonCommercial-ShareAlike 4.0 International License (CC-BY-NC-SA).
Please inquire if you're interested in commercial use.