Earthships (and a great sunset)
Two nearby earthship houses. The near one is apparently used for classes and seminars; the far one is just somebody's house.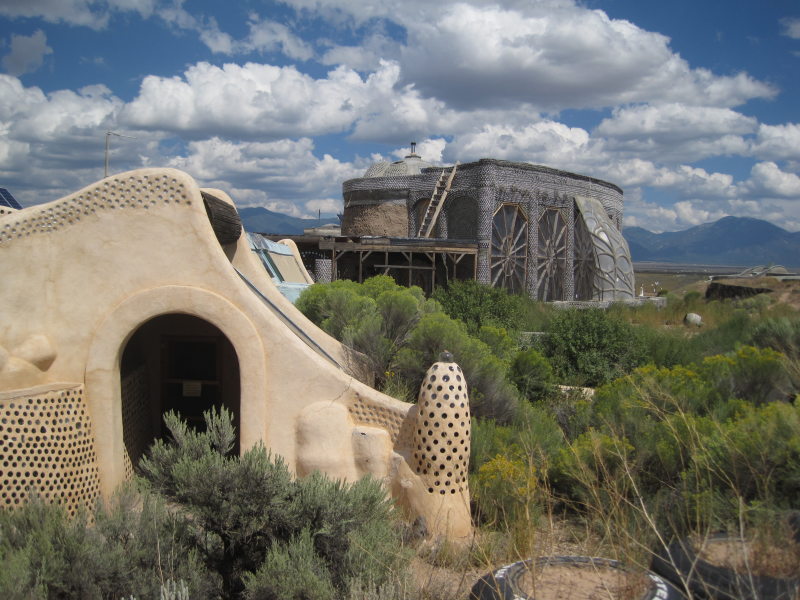 All photos are copyright Akkana Peck,
licensed under a Creative Commons Attribution-NonCommercial-ShareAlike 4.0 International License (CC-BY-NC-SA).
Please inquire if you're interested in commercial use.