Castle Peaks trail and Hart site
Nice of them to warn us that the road after the sign was not maintained. You can see what a lovely job they did on the part before the sign.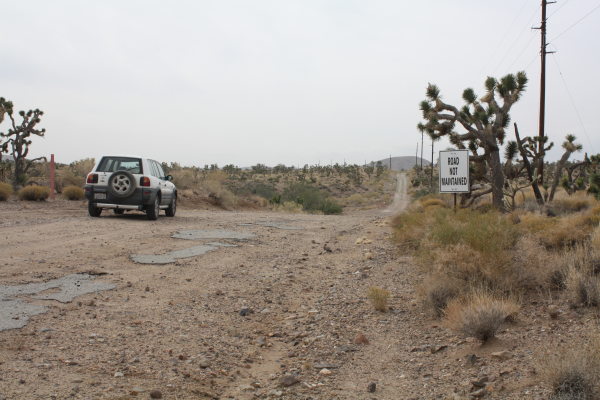 All photos are copyright Akkana Peck,
licensed under a Creative Commons Attribution-NonCommercial-ShareAlike 4.0 International License (CC-BY-NC-SA).
Please inquire if you're interested in commercial use.