Castle Peaks trail and Hart site
A stop sign -- at the intersection of two completely deserted dirt roads out in the middle of nowhere. There was no stop for cars coming from the other direction.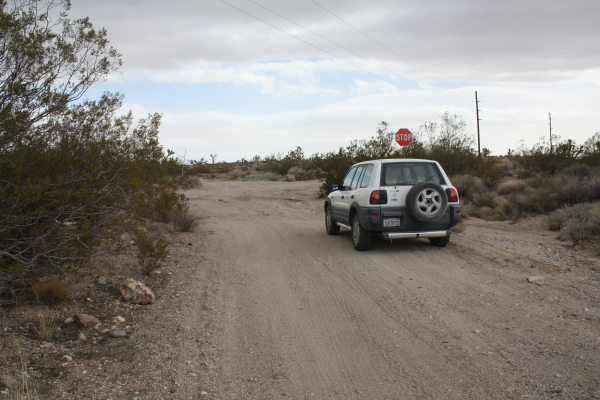 All photos are copyright Akkana Peck,
licensed under a Creative Commons Attribution-NonCommercial-ShareAlike 4.0 International License (CC-BY-NC-SA).
Please inquire if you're interested in commercial use.