Nestling Rescue
In the morning, when no parents came, I arranged to drop them off with a local bird rehabilitator, who put them in a container lined with tissues.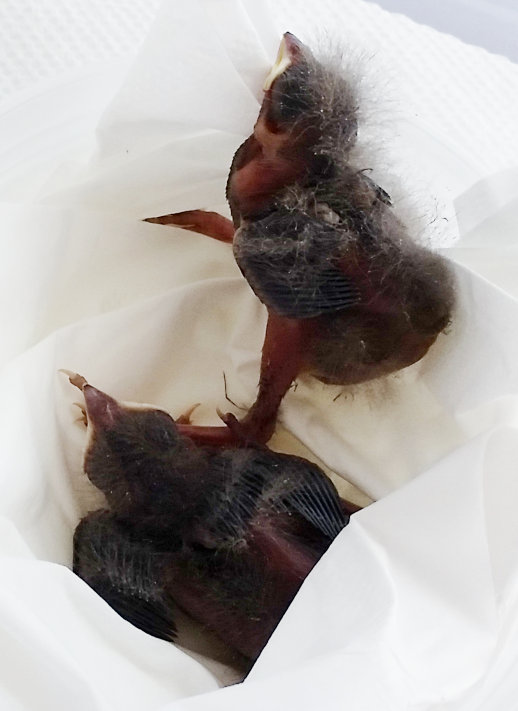 All photos are copyright Akkana Peck,
licensed under a Creative Commons Attribution-NonCommercial-ShareAlike 4.0 International License (CC-BY-NC-SA).
Please inquire if you're interested in commercial use.