Nestling Rescue
They eat a bit of everything: here they're being fed a meat and vitamin mixture engineered by Cornell for rescued nestlings, but they're also starting to eat lettuce, blueberries, cut up pea pods, and dried mealworms. Not many seeds, and they seem to like the meat mixture best.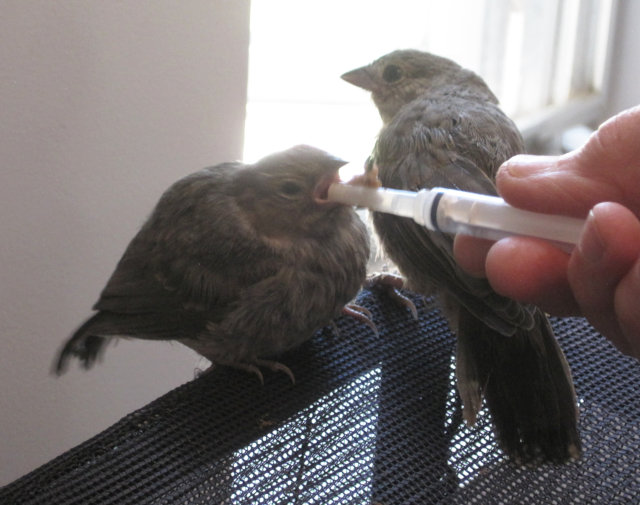 All photos are copyright Akkana Peck,
licensed under a Creative Commons Attribution-NonCommercial-ShareAlike 4.0 International License (CC-BY-NC-SA).
Please inquire if you're interested in commercial use.