Tests of the Raspberry Pi Night Vision Crittercam
The business end, showing the noir camera (the little black square on the left) and the IR light source.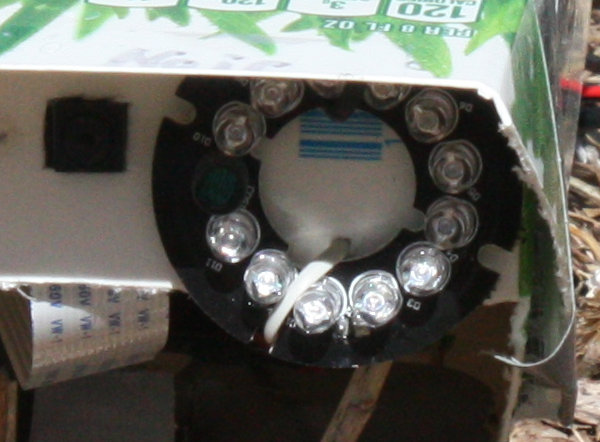 All photos are copyright Akkana Peck,
licensed under a Creative Commons Attribution-NonCommercial-ShareAlike 4.0 International License (CC-BY-NC-SA).
Please inquire if you're interested in commercial use.