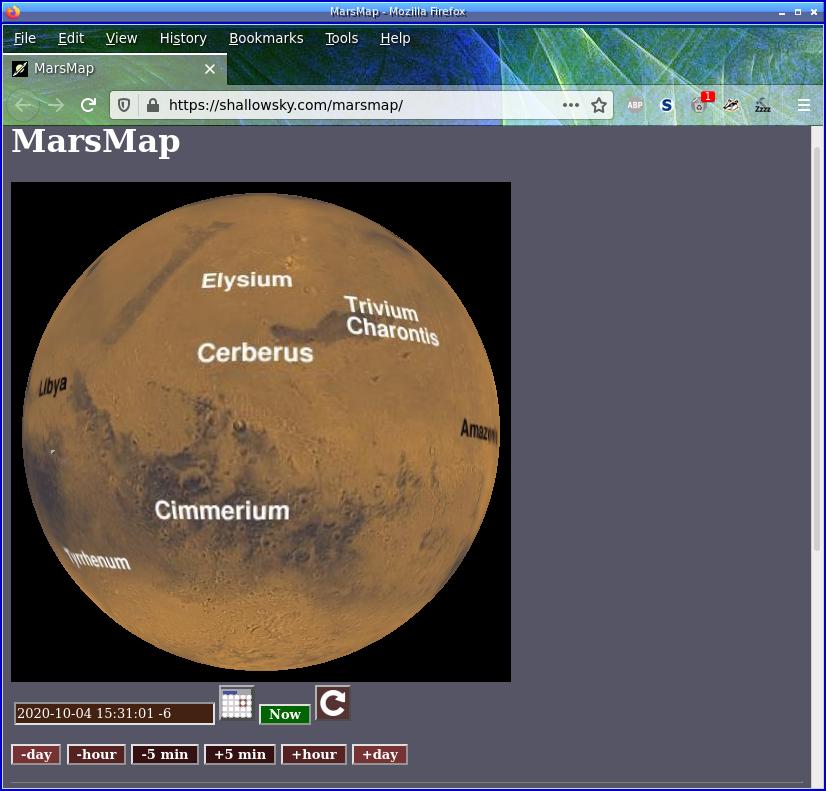 I've been working on my upcoming PEEC talk, Observing Mars at Opposition on October 16.
Mars' closest approach was yesterday, October 6, and the actual opposition will be next Tuesday, October 13.
So, wait, we've already missed closest approach, and the opposition will be over before the actual talk happens? Then why bother?
Fortunately, opposition is actually an "opposition season", not a single date. And for most people, the best part is a little past opposition.

[
18:10 Oct 07, 2020 More science/astro | permalink to this entry |
]