The local Safeway has an interesting exercise in applied consumer mathematics in the sugar aisle.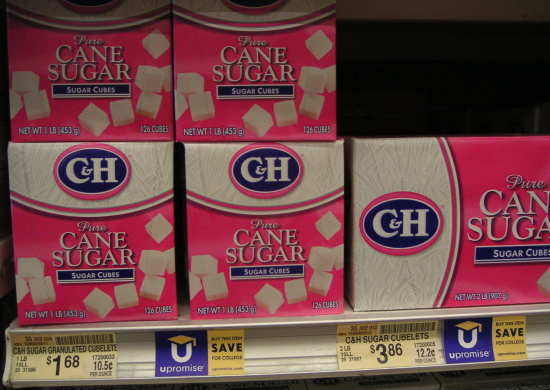 Sugar cubes come in two sizes. You can get a one-pound box for $1.68, or a two-pound box for $3.86. Of course, the larger size is always a better bargain, right?
Let's check that. 1.68 times two is ... carry the one ... $3.36. Compare to $3.86 for the two-pound box ... um, why exactly should anyone buy the two-pound box instead of two one-pound boxes?
But you don't even have to do the math yourself. Safeway has already calculated the price per ounce and helpfully provides shelf tags giving you the numbers: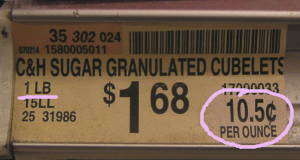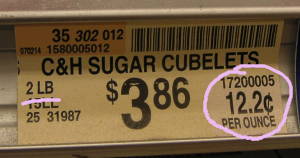 You might think this is a one-time oddity, but it's actually been the case for at least a year. In fact, several months ago the price premium for the 2 lb box over the 1 lb actually increased. I guess plenty of consumers are jumping at the chance to buy sugar cubes in the large economy size.
[
16:29 Oct 10, 2007 More humor | permalink to this entry |
]