On a recent desert trip, we stopped in Jean, NV for some prime rib.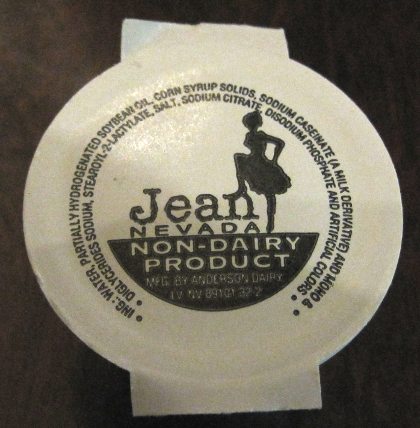 They had creamer containers out on the table in case you should order coffee. It was their own brand of non-dairy creamer. I wonder who really makes it?


Silly question -- the non-dairy creamer comes from a dairy! And includes "sodium caseinate (a milk derivative)".
Leaves me full of curiosity about the cows at this dairy ...
[
17:39 Oct 23, 2010 More humor | permalink to this entry |
]