This coupon showed up on a Safeway receipt.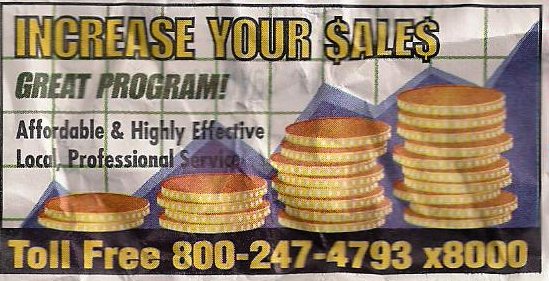 Everyone I've showed it to has the same reaction as I did: stacks of pancakes! Oh, wait, the headline says ... oh, I see, I guess those are supposed to be coins.
I'm not sure what the lesson is ... maybe that you should show your ad to a few other people before publishing it.
Or maybe the program is actually for cafe owners looking to increase their breakfast sales ...
[
12:26 Nov 08, 2011 More humor | permalink to this entry |
]