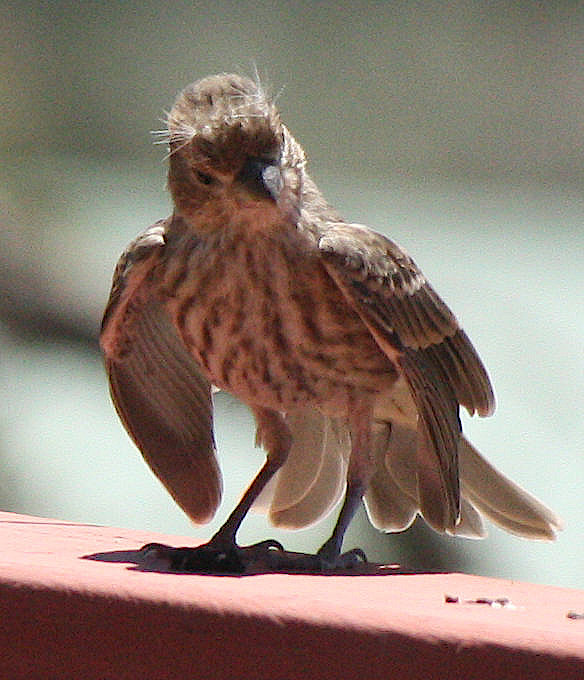 The wind was strong a couple of days ago, but that didn't deter the local house finch family. With three hungry young mouths to feed, and considering how long it takes to crack sunflower seeds, poor dad -- two days after Father's Day -- was working overtime trying to keep them all fed. They emptied by sunflower seed feeder in no time and I had to refill it that evening.
The chicks had amusing fluffy "eyebrow" feathers sticking up over their heads, and one of them had an interesting habit of cocking its tail up like a wren, something I've never seen house finches do before.
More photos: House finch chicks.
[
14:40 Jun 18, 2014 More nature/birds | permalink to this entry |
]