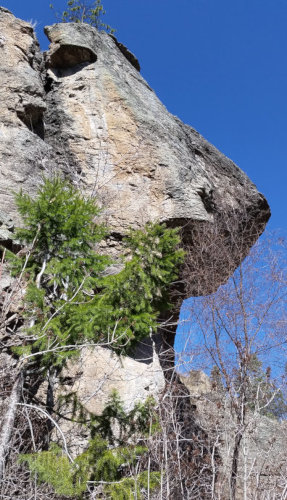 Last week we hiked Upper Pajarito Canyon, a trail I mostly hadn't seen before (I'd been on parts of the trail once, years ago, on a hike I mostly don't remember except as "try not to slide off the slippery rainy hillside).
It turned out to be a beautiful trail. Early on, there are imposing stone cliffs that reminded us all of the moai on Easter Island.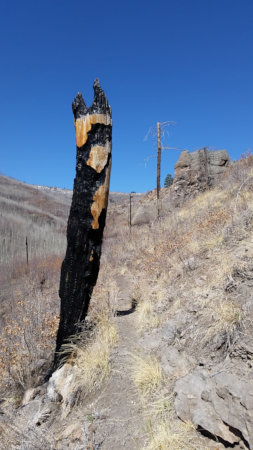 The trail wound through a rocky canyon, then up along the hillside where I was able to indulge my hobby of arboronecrophotography, eventually climbing out to a viewpoint.


[
14:17 Apr 12, 2020 More misc | permalink to this entry |
]