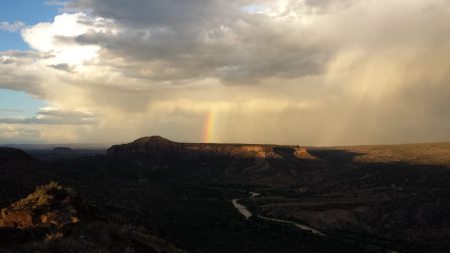 "Ho hum, it's just our local city park", we say, walking back to the parking area from the overlook at Overlook Park here in White Rock.
We're joking, of course. The Overlook has stunning views of White Rock Canyon that change as the light changes. It's maybe three miles from home, and we visit it fairly often and never get tired of the view.
It's amazing to have a place like this so close to home. And sometimes we get to thinking: how many other towns have a city park that compares?


[
14:55 Jun 11, 2020 More travel | permalink to this entry |
]