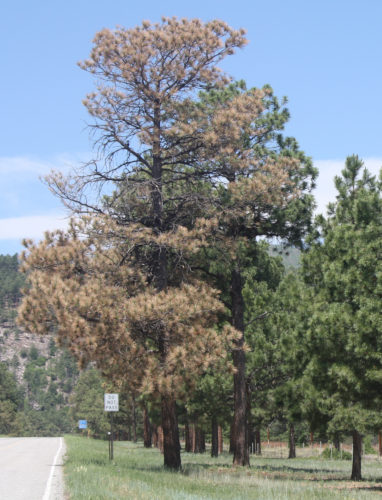 In dry years like this one, hiking the trails you see a lot of dead ponderosas. It's so sad, thinking of the loss of beautiful, tall trees like that.
Several years ago, someone who researches trees told us that even when ponderosas look dead, they may just be conserving resources. They might still bounce back in the next wet season. It's hard to believe, when you see a tree covered entirely with brown, dead needles. I confess, I didn't believe him.
But then we had a wet season, and I started seeing miracles.

[
09:44 Jun 26, 2020 More nature | permalink to this entry |
]