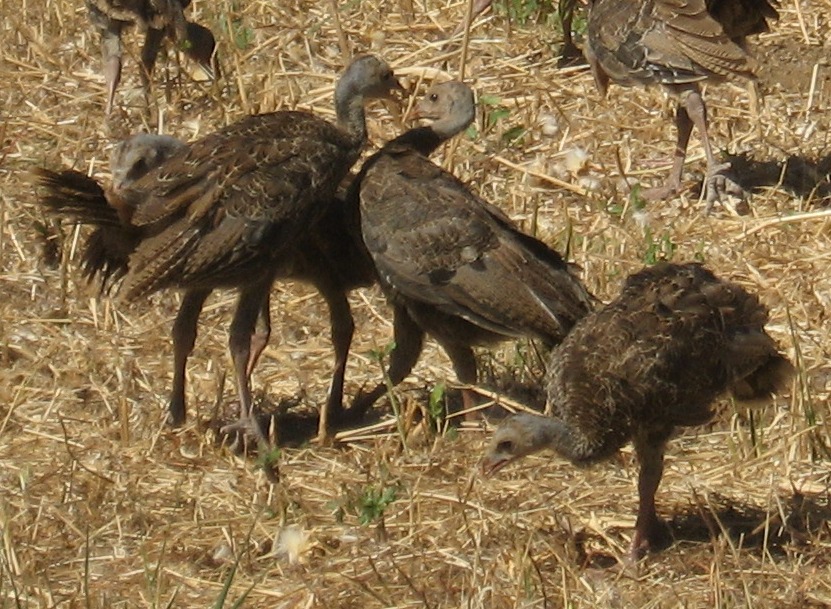 Late last week in the field next to the parking lots at Rancho San Antonio we had a chance to watch a wild turkey family foraging in the dry grass. Two adults and twenty chicks -- that's quite a brood!
Two of the chicks got into a scuffle and kept it up the whole time we watched them. The adults didn't seem interested, but some of the other chicks gathered round to see what was going on.
Photos: Wild turkeys.
Meanwhile, in other nature news, the hot weather has brought the odd unidentified chlorine smell back to the redwood forests. On the weekend, when we were having 90-degree days, the smell was very noticable around Purisima and El Corte de Madera, and on a few parts of Highway 9. Today, though the weather is cooler, the smell was everywhere on the Skyline trail at the top of Sanborn. Still no idea what's producing it.

[
20:23 Jul 07, 2010 More nature/birds | permalink to this entry |
]