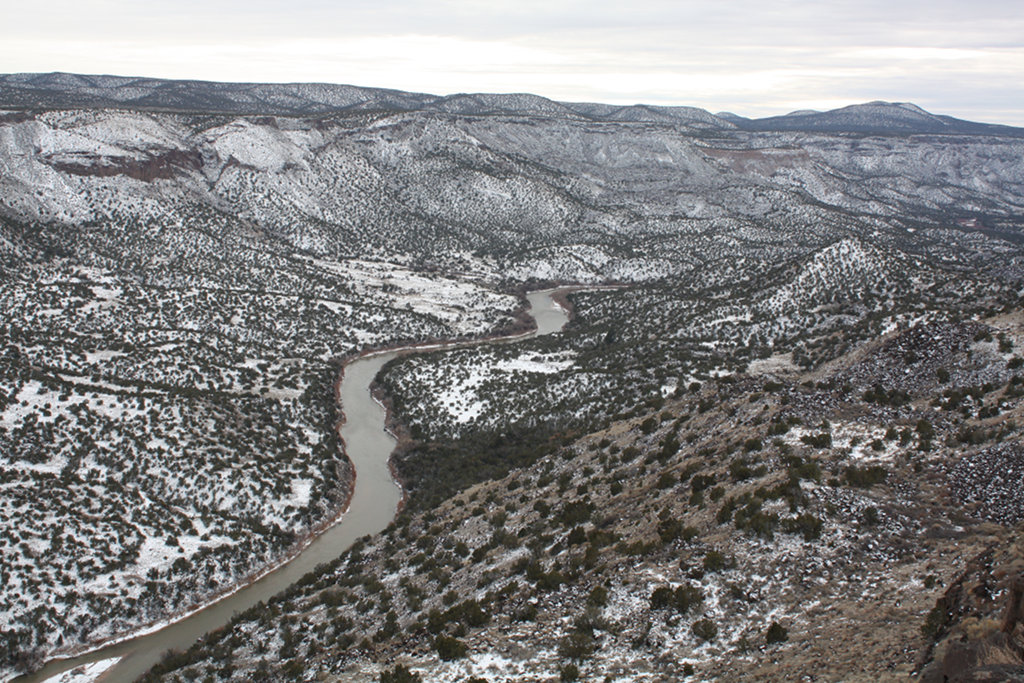 The snowy days here have been so pretty, the snow contrasting with the darkness of the piñons and junipers and the black basalt. The light fluffy crystals sparkle in a rainbow of colors when they catch the sunlight at the right angle, but I've been unable to catch that effect in a photo.
We've had some unusual holiday visitors, too, culminating in this morning's visit from a huge bull elk.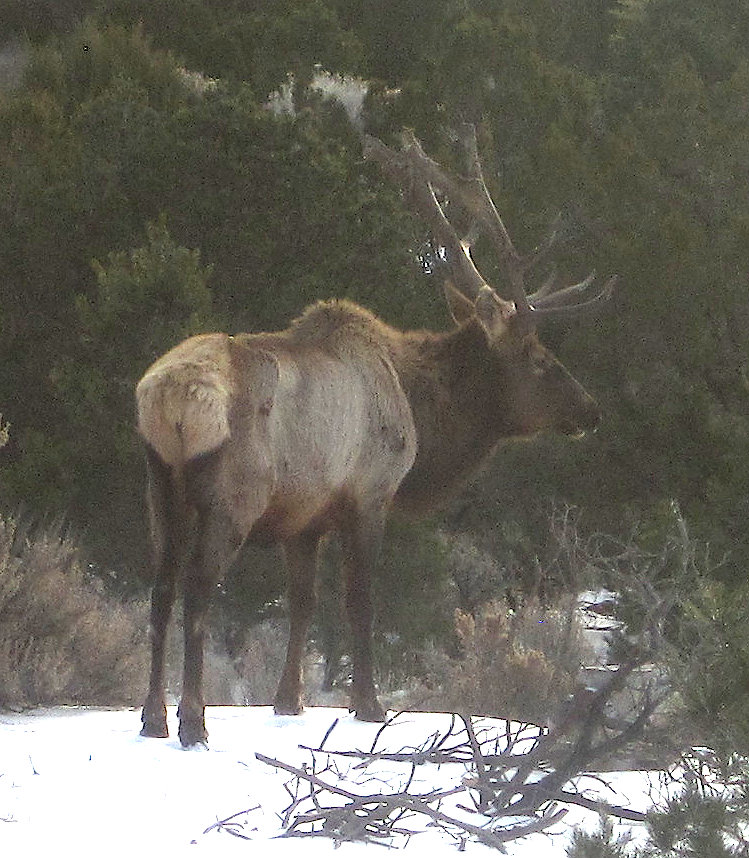 Dave came down to make coffee and saw the elk in the garden right next to the window. But by the time I saw him, he was farther out in the yard. And my DSLR batteries were dead, so I grabbed the point-and-shoot and got what I could through the window.
Fortunately for my photography the elk wasn't going anywhere in any hurry. He has an injured leg, and was limping badly. He slowly made his way down the hill and into the neighbors' yard. I hope he returns. Even with a limp that bad, an elk that size has no predators in White Rock, so as long as he stays off the nearby San Ildefonso reservation (where hunting is allowed) and manages to find enough food, he should be all right. I'm tempted to buy some hay to leave out for him.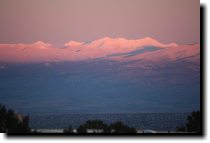 Some of the sunsets have been pretty nice, too.
[
19:48 Jan 08, 2017 More photo | permalink to this entry |
]