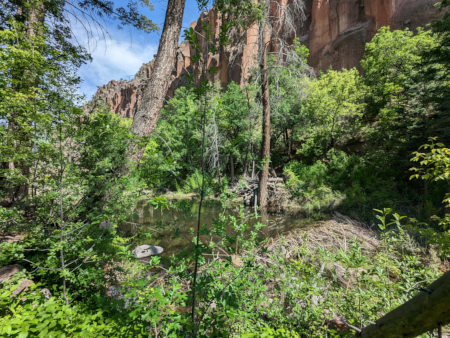 A couple of years ago, while hiking up Frijoles Canyon in Bandelier we came across some hikers one of whom carried a huge boxy backpack with a sheet over it.
We asked about it, and it turned out they were carrying a pair of beavers for release.
Like many places in the western US, Frijoles Creek used to have quite a population of beavers, but they were all wiped out for one reason or another. Now, park officials are trying to repopulate them.
It looks like it's working. We had heard rumours of beaver dams and beaver ponds, and about a month ago we hiked up Frijoles Canyon to see what beaver evidence we could see.

[
19:21 Jul 07, 2023 More nature | permalink to this entry |
]