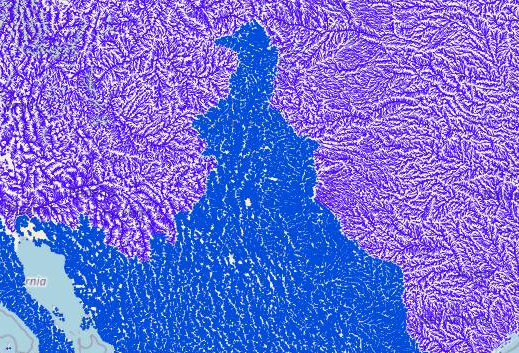 New Mexicans are used to people thinking we're not part of the US.
Every New Mexican has stories, like trying to mail-order something and being told "We don't ship outside the US".
I had a little spare time and decided I'd follow a tutorial that's been on my to-do list for a while: Creating Beautiful River Maps with Python. It combines river watercourse data from gaia.geosci.unc.edu with watershed boundaries from the HydroSheds project using Python and GeoPandas, making a map that is, as promised in the title, beautiful.

[
18:05 Jul 08, 2022 More mapping | permalink to this entry |
]