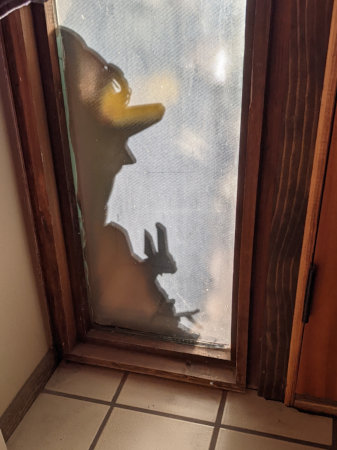 I've been down for a week with the Flu from Hell that's going around.
We think it's flu because the symptoms match, and because I got knocked out by it, while Dave caught a much milder case — and Dave got the double-dose-for-seniors flu shot, while I only got the regular-for-younger-folks shot. (Our COVID tests are negative and there's no anosmia or breathing impairment.)
So I haven't been getting much done lately, nor writing blog articles. But I'm feeling a bit better now. While I recover, here's something from a few months ago: our annual autumn visit from the Door Bunny.

[
08:27 Dec 04, 2022 More humor | permalink to this entry |
]