Over the years I've picked up a couple of cellphone stands as conference giveaways. A stand is a nice idea, especially if you like to read news articles during mealtime, but the stands I've tried never seem to be quite what I want. Either they're not adjustable, or they're too bulky or heavy to want to carry them around all the time.
A while back, I was browsing on ebay looking for something better than the ones I have. I saw a few that looked like they might be worth trying, but then it occurred to me: I could make one pretty easily that would work better than anything I'd found for sale.
I started with plans that involved wire and a hinge -- the hinge so the two sides of the stand would fold together to fit in a purse or pocket -- and spent a few hours trying different hinge options.I wasn't satisfied, though. And then I realized: all I had to do was bend the wire into the shape I needed. Voilà -- instant lightweight adjustable cellphone stand.
And it has worked great. I've been using it for months and it's much better than any of the prefab stands I had before.
Bend a piece of wire

I don't know where this wire came from: it was in my spare-metal-parts collection. You want something a little thinner than coathanger wire, so you can bend it relatively easily; "baling wire" or "rebar wire" is probably about right.
Bend the tips around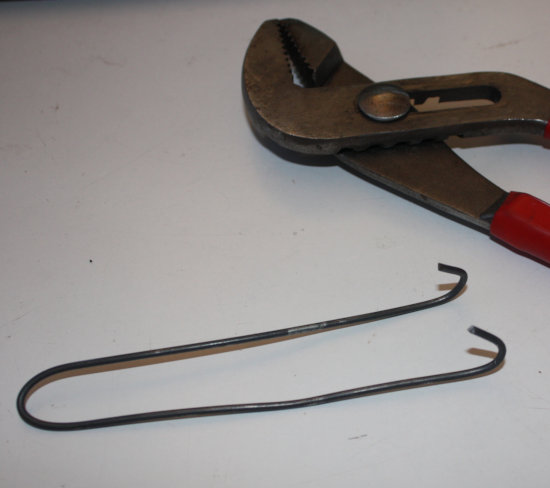 Adjust the curve so it's big enough that your cellphone will fit in the crook of the wires.
Bend the back end down, and spread the two halves apart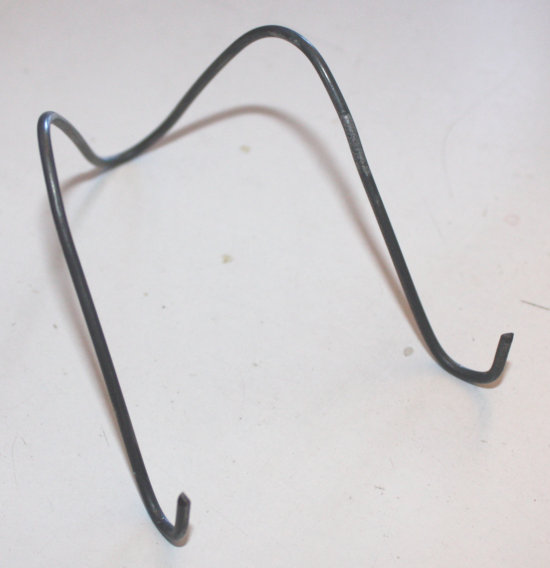 Adjust so it fits your phone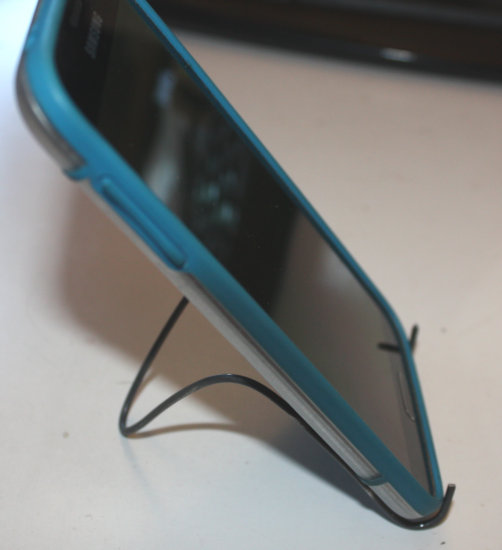 Coat the finished stand with rubberized coating (available at your local hardware store in either dip or spray-on varieties) so it won't slide around on tables and won't scratch anything. The finished product is adjustable to any angle you need -- so you can adjust it based on the lighting in any room -- and you can fold the two halves together to make it easy to carry.
[
12:06 Aug 17, 2018 More hardware | permalink to this entry |
]