It's official: I'm working on another book!
This one will be much shorter than Beginning GIMP. It's a mini-book for Make Media on the Raspberry Pi Zero W and some fun projects you can build with it.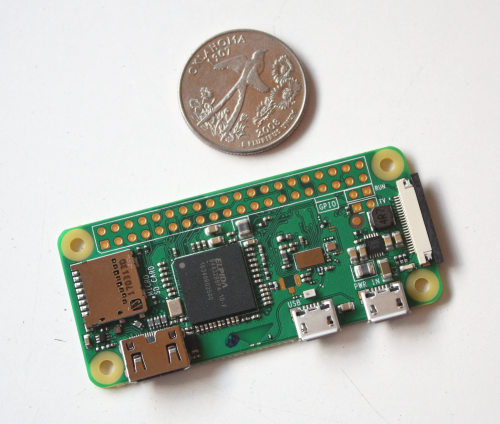 I don't want to give too much away at this early stage, but I predict it will include light shows, temperature sensors, control of household devices, Twitter access and web scraping. And lots of code samples.
I'll be posting more about the book, and about various Raspberry Pi Zero W projects I'm exploring during the course of writing it. But for now ... if you'll excuse me, I have a chapter that's due today, and a string of addressable LEDs sitting on my desk calling out to be played with as part of the next chapter.

[
09:50 Jul 06, 2017 More writing | permalink to this entry |
]