La Femme Makita ...
Akkana's Home Page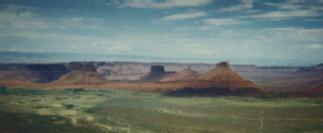 I'm a software engineer and writer living in northern New Mexico (previously in the San Francisco bay area).
Previously, I've worked for Netscape Communications as a software developer in the Mozilla editor group, and for Sun, SGI, Competitive Automation, HP, and Apple, and written a book on image editing, Beginning GIMP: From Novice to Professional. Here is my resume.
I don't update this page very often, but you can see what I'm up to lately on my blog, Shallow Thoughts.

---
Extracurricular interests:
Astronomy
featuring the new Hitchhiker's Guide to the Moon. Also available: Comet Hale-Bopp photos; Shallow Sky mailing list for discussions of lunar and planetary observations; lunar eclipse pictures, and some useful Java programs: a star chart program, a moon phase calculator, and a program to locate Jupiter's moons.

I also like to sketch astronomical objects (and some terrestrial ones)


Open Source Software
Various programs I've written, all free, open source and available for download.
Linux and Open Source. Okay, that's not entirely extracurricular, but I do spend lots of my spare time hacking on open source projects, evangelizing Linux, helping others to use open source, and writing howto articles.
Photography
I do wildlife/nature photography, motorsports photography, and occasionally dabble in astrophotography. All the photographs on my web pages which aren't of me were taken by me.
Geology: trying to understand the beautiful and fascinating rocks I see around me.
Bay Area Kayaking
Bicycling
Mountain biking (I'm pictured here with my Cannondale at the top of Porcupine Rim, near Moab), and also try to use a bike for transportation when I can.
(I also love hiking -- which these days I do a lot more than biking -- but don't have any web pages on that.)
Autocrossing and Fiats
I used to autocross a Fiat X1/9 in SCCA's D Street Prepared class, in the San Francisco Region Solo II program, and picked up one DSPL national championship as well as several second-place trophies. I finally retired the X1/9 and now drive a Miata.

Motorcycles
I used to ride a Honda CB-1, a Kawasaki EX500 (seen here, and I raced it very briefly) and an RM80 dirt bike.
---
Comments? Mail me.